From Ian:
---
Report: PM seeks US okay to annex settlements, cede Arab cities to Palestinians
Prime Minister Benjamin Netanyahu issued a proposal to the United States under which Israel would annex West Bank settlements and in exchange relinquish some Arab cities in Israel to Palestinian control, Channel 2 reported on Thursday.
Netanyahu reportedly suggested that jurisdiction of several Israeli Arab villages in the Wadi Ara region could be transferred to Palestinian control in exchange for Israel annexing Jewish settlements in the Gush Etzion bloc in the West Bank.
Netanyahu discussed the plan with US President Donald Trump's special adviser Jared Kushner and special envoy for international negotiations Jason Greenblatt, the report said.
The TV report did not specify when the proposal was raised or when Israel sought the exchange to take place. The television report said there was no confirmation of the report from the prime minister or the US administration.
A White House official indicated the ideas detailed in the report were raised, but only within the context of a final peace accord.
"This may have been one of many ideas discussed several weeks ago in the context of a peace agreement and not in the context of a separate annexation," the official told The Times of Israel. (h/t Elder of Lobby)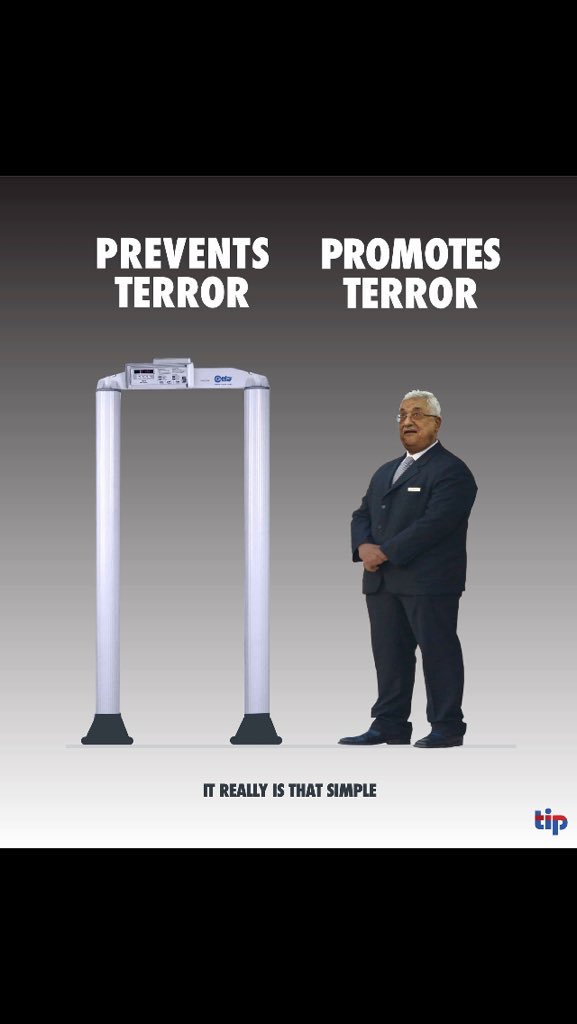 IsraellyCool:
MUST WATCH: The Ex-Hamas Radical Who Now Preaches Peace
The following aired on Israel's Channel 2 a few days ago. It is quite extraordinary, but also mandatory viewing for anyone wanting to know the truth about this conflict.
Meet Sheikh Muhammad Jaber, an ex Hamas terrorist who saw the light and now preaches peace, even though it endangers his life. Note in particular what he says about the kindness of IDF soldiers he encountered, the incitement palestinian children are subjected to, their antisemitism, and what the palestinian man at the end says.
Note: this is edited from the full report shown here, solely because I did not have time to translate the entire report. Ensure captions are enabled to see the English subtitles.
This Is a Safe Space. No Jews Allowed
Why are some American progressives embracing overt anti-Semitism?
re you a Jew in Chicago who'd like to march for LGBTQ rights and gender equality? You'll have to follow a few rules, helpfully laid out in recent weeks by the Chicago Dyke March and the Chicago SlutWalk.
First, you must not carry any "Zionist displays." What are Zionist displays? That's for others to decide. A Star of David might be OK. But if it's on a rainbow flag, it probably isn't because "its connections to the oppression enacted by Israel is too strong for it to be neutral."
Second, you must express solidarity with Palestine. Marching in a parade with a pro-Palestinian stance is not sufficient, nor is advocating for a Palestinian state. As an openly Jewish person, you'll need to satisfy more heightened scrutiny; other marchers may repeatedly demand that you disavow Israel and swear allegiance to the Palestinian cause. You must comply with these demands or else you will be expelled.
Want to listen to this article out loud? Hear it on Slate Voice.
Third, you must renounce any previous connections you have had with Israel. Are you now, or have you ever been, a member of a group with ties to Israel? Repudiate and repent. Openly Jewish marchers are presumed to be in league with the Israeli government unless they can prove otherwise.
One final note: If you are a journalist who covers the implementation of these rules, you deserve to lose your job.